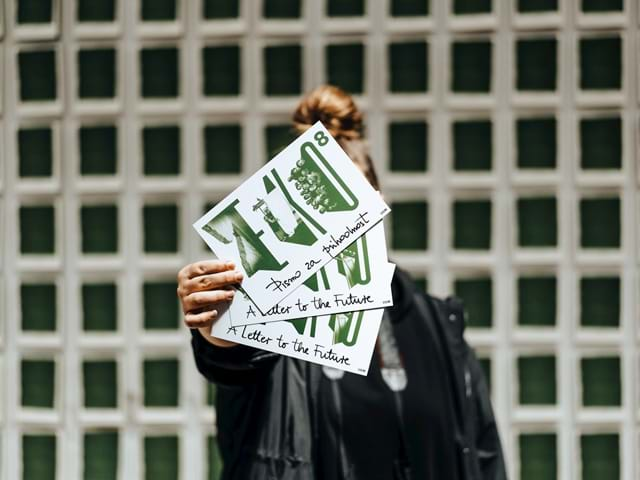 International Triennial of Art and Ecology EKO 8 / A Letter to the Future
Experience of the craziest art in the most bizarre environment. Like a flower growing in the middle of a factory!
21. 5. 2021 → 18. 7. 2021
Surroundings / Former MTT factory, Maribor/Melje, Slovenia
Umetnostna galerija Maribor
The large international exhibition of contemporary art entitled A Letter to the Future, which will take place in a 40,000 m2 building of the Maribor Textile Factory (MTT), sends a message to future generations that we are now aware of our responsibility to the Earth. But they are the only ones who will know if we have done enough for our planet!
Enter the 360 ​​° sound experience of a geyser in the middle of Iceland! Embark on a trip down the Mississippi River in a ship from scrap pieces! Discover the green groves that grow in the middle of urban centers! Let the 3D spirits of the Maribor industry suck you in! See the daring artworks of world-famous art names!
A Letter to the Future is an exhibition like never before in Maribor!
EKO 8 is open every day from Monday to Saturday between 11.00 and 19.00. With the purchased ticket you can also visit the Maribor Art Gallery free of charge. 
See you at EKO 8!