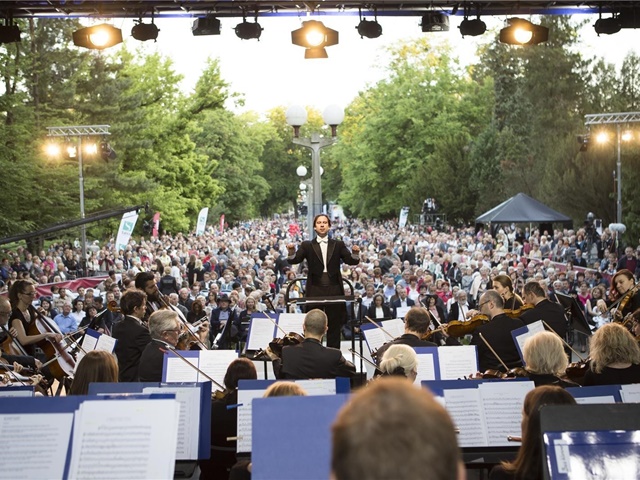 Opera Night in City Park
The opera season in Maribor is closed in a magnificent way – in the natural ambient of one of the most beautiful parks in Slovenia.
Maribor centre / Maribor City Park
Opera spectacle under the stars
Enjoy the most beautiful opera arias in a natural ambient of the Maribor City Park and experience an unforgettable romantic night at the magnificent conclusion of the opera season. A traditional concert of opera arias and choirs organised by SNG Maribor is enjoyed by opera and classical music lovers and also by many passers-by.