No. of persons:
2-6 people
Discover Maribor cuisine on a guided tour round the city.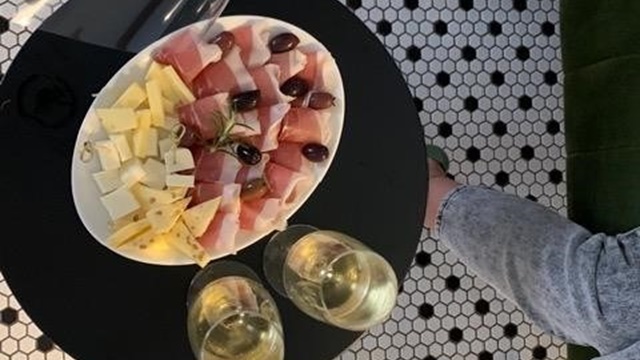 Package includes
Various representative dishes from different Slovenian regions (bites + full dishes).
9 local wines from the Štajerska region, famed for its white varieties.
Coffee and dessert.
Exploring Maribor with a local guide, get to know the city's foodie scene and learn the stories of locals.
Discovering Slovenia with your taste buds.
Alcoholic beverages can be replaced with soft drinks.
Pricelist
Small groups, 2–6 people.
EUR 65 per person.
Discount for children.
A tour for a single person is possible, but the price for 2 people applies.
Tours for larger groups ca be organised by appointment.
Video Food walking tours Maribor
?rel=0&enablejsapi=1&version=3&playerapiid=ytplayer&autoplay=0&controls=0&showinfo=0&loop=1&keyboard=0&modestbranding=1&branding=0&autohide=1&start=0&mute=1&playlist=" frameborder="0" allowfullscreen="" allow="accelerometer; autoplay; encrypted-media; gyroscope; picture-in-picture">