No. of persons:
Minimum number of participants: 15, maximum: 60
Discover Maribor from another angle.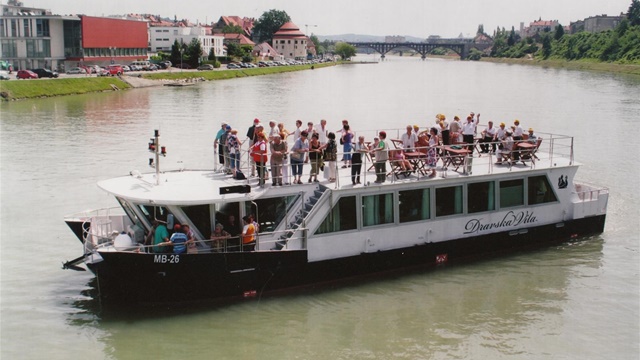 Embark on the Drava Fairy riverboat
Enjoy the view of the Drava embankment of Maribor's famous Lent, during the trip you can enjoy confectionaries or treat yourself to an excellent cup of coffee in the boat's coffee bar.
Course
Quay – Lent, ride to the Studenška brv footbridge, back towards Lent, under the railway bridge, to the two-level bridge and back to the starting point

Duration
Schedule
The ride is carried out for minimum 15 passengers.
The ride for groups upon prior arrangement.
The ride is also possible outside the regular schedule. The riverboat can carry up to 60 people.
Contact
Študentski servis d.o.o., TA Don Travel
Orožnova ulica 8, 2000 Maribor