Culinary delicacies made of locally produced ingredients
Slovenske Gorice are traditionally known for its delicious and high-quality local food.

The Central Slovenske Gorice wine-tourist road leads through a picturesque landscape situated between the River Drava and the River Mura which spreads almost to the Austrian border to the north and extends to Ptuj to the south. The route takes you past many cultural landmarks, such as the Hrastovec castle or the famous Church with a Holy Trinity monastery; there are also many natural sites, such as the Slatina springs, where you should try their medicinal mineral water.

The offer is very diverse and includes many tourist farms, wineries and inns. Many farms also provide accommodation facilities. We recommend you to take your bike and explore the unspoiled nature, picturesque lakes and vineyards.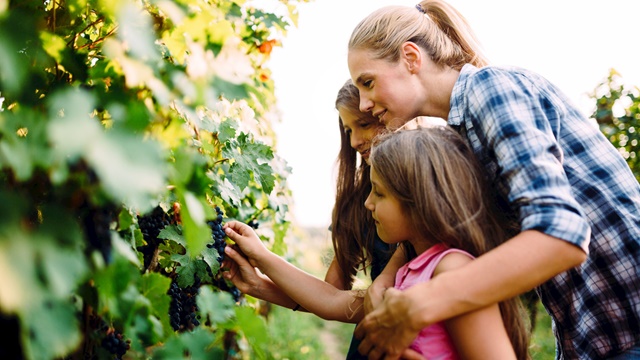 The Central Slovenske Gorice is well-known for its marvellous celebrations dedicated to wine, so don't miss the St. Martin's Day or traditional erection of klopotec (a wind-clapper). Church fairs are an excellent opportunity to get to know local customs, where the market centre is teeming with people in the morning, who then go for an afternoon lunch and relaxation in one of the farms nearby. Slovenske Gorice is full of excitement and offers many opportunities to relax and enjoy.