XXL version of table football.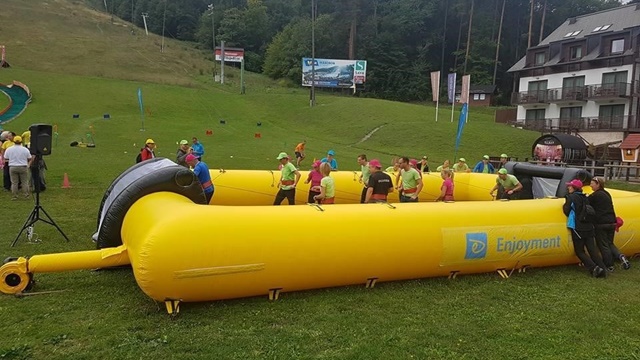 Fun with a ball and ropes on the inflated football field
At the foothills of Pohorje we have a real fun playing XXL Football – an enlarged inflated version of table football with players connected to each other on a playing field. The ropes limit your movement, space and ball control. Football is played by two teams of six persons. All spectators loudly cheer for their teams and create a true tournament atmosphere. The match is refereed by a tourist entertainer.
Working hours
Contact
Enjoyment Pohorje
Pohorska ulica 60, 2000 Maribor