Botanic garden in the former castle park
Do you enjoy being surrounded by colourful plants or are interested in the finer details of botany?
In the botanical garden - you will find it below the green slopes of Pohorje – visitors are surrounded by domestic and foreign flora. Admire them during a walk through the garden or with the help of a guided tour (bookings should be made in advance) get acquainted with happenings in the field of botany here in Slovenia as well as new happenings around the world.
The plant world of Pohorje, northeastern Slovenia and foreign continents
Beside the representatives of domestic flora, especially those which surround you in our region, that is the plant world of Pohorje and northeastern Slovenia, you will also find here representatives of trees, bushes, perennials, medicinal herbs and aquatic plants from other continents – Asia, Africa, America and Australia. This gives us the opportunity, as a research institute, to get to know plants in the cheapest way and recreation between them throughout the year.
The diversity of plants can for example be illustrated with the plantation of domestic and exotic trees, where among others also grow 120 year old Sequoias, a Thuja tree with a circumference of 364 cm, Caucasian fir tree, Tsuga Canadensis, Lawson's cypress trees, Red leafed beech tree, Larch trees, Magnolias, and Yew trees…
Are you tired?
Take a rest at the resting place where there are benches and tables, where you can sit in the pleasant shadow of trees. 
Bus transport
Linija 2 Betnavska-Razvanje - bus Timetable.
Pricelist
adults: 5,50 EUR
seniors: 4,50 EUR
youth: 3,00 EUR
family: 13,00 EUR
Working hours
OPENING HOURS: December-February: closed; Pre-season: daily 9:00-16:00; 24 March-September: daily 9:00-19:00; October: until 18:00; November: until 16:00 (closed Sundays)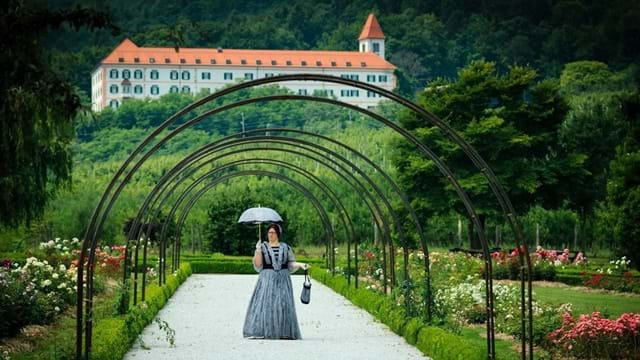 Contact
Pivola 90a, 2311 Hoče