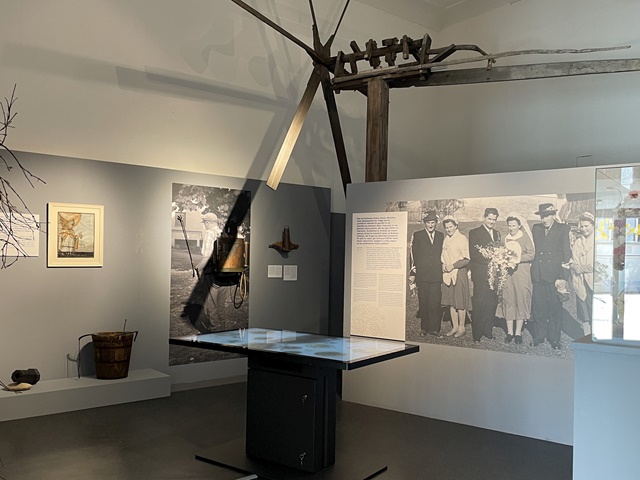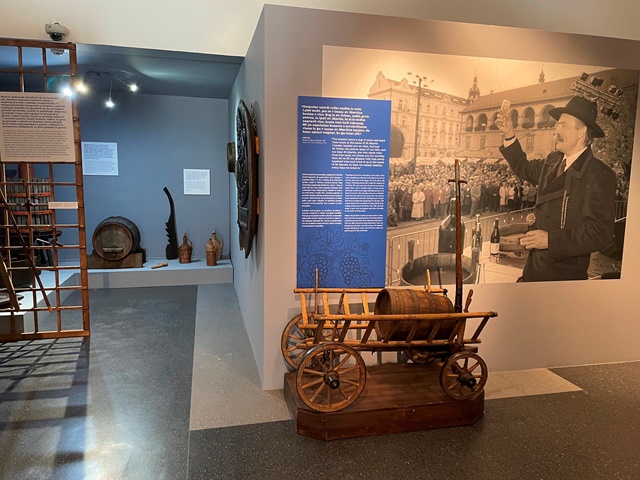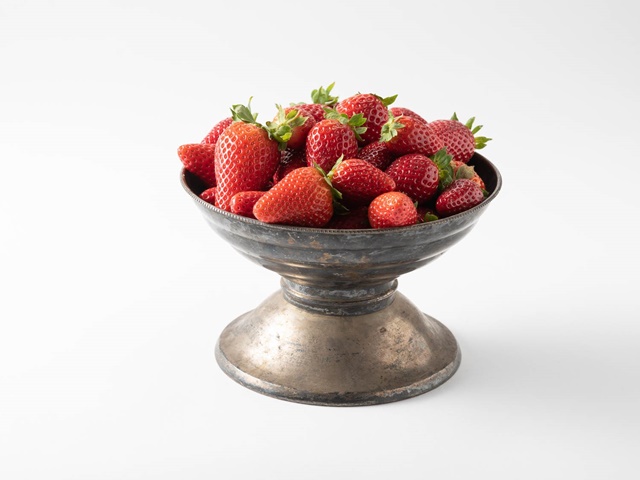 Exhibition: Our daily wine
Occasional exhibition with digital interactive table in the Partizan cinema (Kino Partizan).
17. 6. 2021 → 28. 2. 2023
Maribor centre / Exhibition site of occasional exhibitions Kino Partizan (Grajska ulica 5, Maribor)
+386 2 228 35 51; museum@museum-mb.si
The exhibition follows the calendar year in the vineyard with a presentation of working customs and habits and at the same time explains the role of wine in everyday life, at important turning points in life and on public holidays.
Wine is presented as food, stimulant, natural remedy, as well as its downsides and the reasons for its ubiquitous presence in our cultural environment. Visitors can experience the interactive table, which provides an insight into the festive menus of different historical periods. It illustrates the attitude towards food and wine and the changes at the tables of the rich from the 15th to the 20th century.
PHOTO: Beer mug, Bilikum, 1900, Šmarje pri Jelšah
Exhibition open:
from Tuesday to Saturday: 10am to 6pm