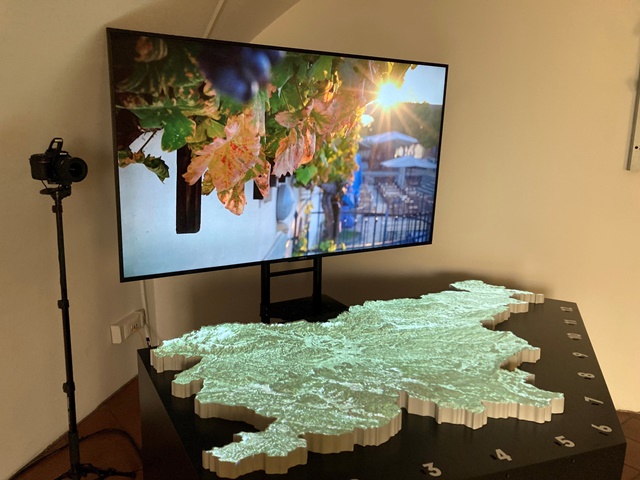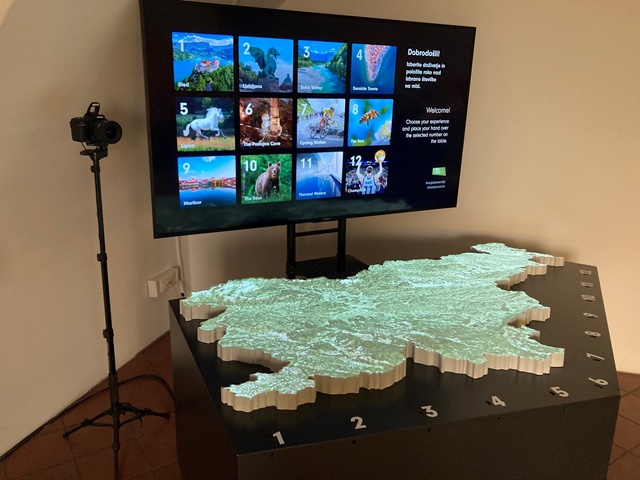 Virtual experience of the story of the World's Oldest Vine
Fasten your virtual reality headset and dive into the story of the Guinness world record holder. Become the Oldest Vine in the world and live through her 450 years of history. Price of the experience includes a guided tour of the Old Vine house.
Interactive Table
The interactive table, which was a part of Slovenia's pavilion at the EXPO 2020 in Dubai, featured in-depth looks at 12 of our country's most famous places and areas of interest.
Scheduled dates:
22-30 July, daily at 11 a.m
Price:
The Experience can be booked through the reservation system or directly at the Old Vine House.
Contact:
Old Vine House, Vojašniška 8, 2000 Maribor
T: +386 51 335 521
E: stara-trta@maribor.si
EYOF 2023 Maribor - The numerous interesting events of the diverse accompanying programme of the festival will provide relaxed and pleasant socialising and a unique experience of the city.
22. 7. 2023 → 30. 7. 2023, 11:00 →
Maribor centre / Old Vine House (Vojašniška ulica 8, Maribor)