Validity:
From 1. 1. 2022 to 31. 12. 2022
Interest groups:
foodies, groups
Maribor through history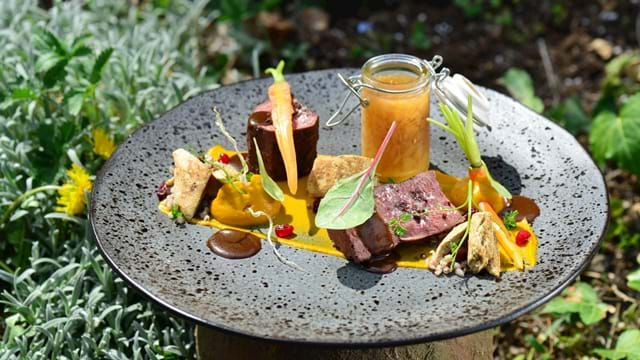 Maribor and its old city centre will impress you with its cultural and historical sights and the hospitality of the Maribor people. You will discover the most adorable spots of our city with the local guide. Our city will impress you with many stories, and you will learn about it via the historical personalities who marked this city by the Drava River.
During lunch, you will experience traditional cuisine at the Pri Treh Ribnikih restaurant. In the second part of the day, you will hear an interesting story of the mediaeval Maribor and stories coming from the Jewish quarter. After a visit to the synagogue, we will conclude the day with a tasting at the Old Vine House at Lent, where the oldest vine in the world, the žametna črnina or modra kavčina variety has been fighting the ravages of time for 450 years.
Price includes: a guide, entrance fee to the synagogue, lunch at the Pri Treh Ribnikih restaurant, wine tasting at the Old Vine House.
Price does not include: Beverage during lunchtime.
The programme is suitable for smaller and larger groups.
Organiser reserves the right to make any programme changes!