This is a smorgasbord of viney flavors on an estate that produces everything a person can even make out of grapes.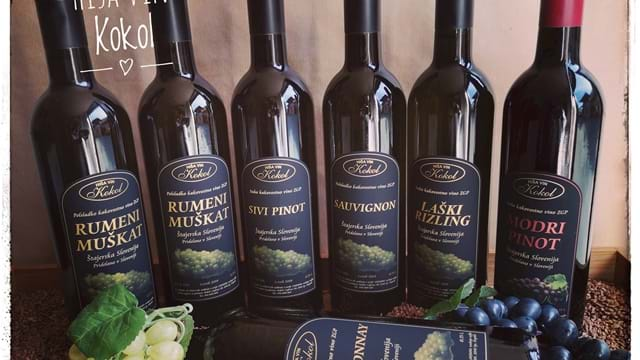 This successful family farm, with 40 years of tradition, is home to an undying love for grapevines and for making sure that nothing is wasted along the way. Have you ever tried 100% grapeseed oil?
Viticulture Kokol is proud of its circular and sustainable approach to growing and processing grapes, with absolutely zero waste.  Grapes are made into wine, their seeds into oil, and the remainder is processed into grapeseed flour.
Try light and refreshing samples of wines from dry to semi-sweet. Your tasting will of course be accompanied by a board of homemade charcuterie. Touring their estate will give you a firsthand look at the best practices in winemaking and the circular economy.
Reservations are necessary, and you can make them:
through the website,
at the TIC Maribor (Partizanska cesta, 6a, 2000 Maribor)
at the Old Vine House (Vojašniška Street 8, 2000 Maribor)
You can reserve your place at all tastings up to 24 hours before they begin.