The vine is over 400 years old and listed in the Guinness book of records
In the heart of the old city centre on Lent, the oldest vine in the world still grows in front of the Old Vine House. The confirmed age of this "Žametovka" or "Modra Kavčina" vine is over 400 years, which won it a place in the Guinness Book of Records as the oldest noble vine in the world still bearing grapes. The Old Vine is a symbol of the rich wine culture of Maribor, Styria, and all of Slovenia.
The Old Vine was planted towards the end of the Middle Ages, when Maribor was facing Ottoman invasion. It survived the furious fights between the invaders and the defenders of the city, as the Old Vine House used to be a part of the city wall. The vine was not harmed by the fires then, which occurred frequently due to wooden roof structures and straw coverings, nor by the vine lice that destroyed most of the other vines. Even though the bombardment of the Allied forces during World War II partly destroyed the Old Vine House, this resilient plant survived unscathed. Read more about the true Story of the World`s Oldest Vine.
Today, the Old Vine is the only plant with its own museum in the Old Vine House. The scions of the Old Vine grow on almost all continents and in several places in Slovenia. The Maribor Octet and the Neuvirtovi Štajerci band even recoded an anthem in its honour. Several picturesque wine cellars and wine roads in Maribor and nearby are also dedicated to the Old Vine.
The Old Vine sort and harvest
The Old Vine bears grapes of the "žametovka" or the "modra kavčina" sort, which was one of the first domesticated noble vine sorts in Slovenia.
The yearly harvest of around 35 to 55 kg of grapes is made into wine and poured into 2.5 dl bottles designed by a famous artist Oskar Kogoj. The bottles are a valuable protocol gift – only a hundred are filled every year!
The Anthem to Old Vine
It is customary to sing while drinking wine. Songs of love, pain, happiness and truth. Which is why the Old Vine also has its own anthem, and, as they say, you are not a true citizen of Maribor unless you know the Old Vine Anthem.
(Performed by: Neuvirtovi Štajerci and the Maribor Octet; recorded by Radio Maribor.)
You did not understand? Here are the Old Vine Anthem lyrics.
Working hours
Monday:

10:00-18:00

Tuesday:

10:00-18:00

Wednesday:

10:00-18:00

Thursday:

10:00-20:00

Friday:

10:00-20:00

Saturday:

10:00-20:00

Sunday:

10:00-16:00

Holiday:

10:00-16:00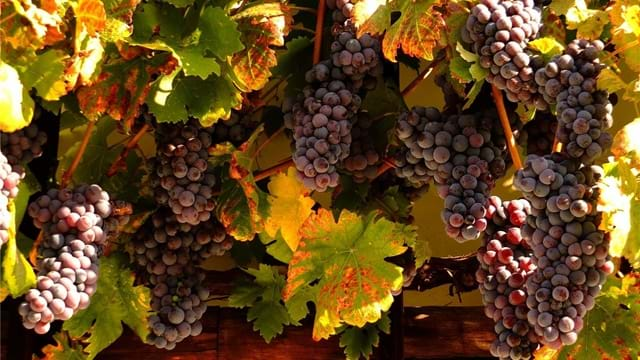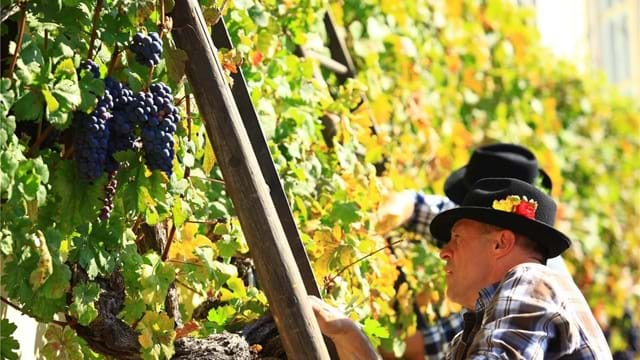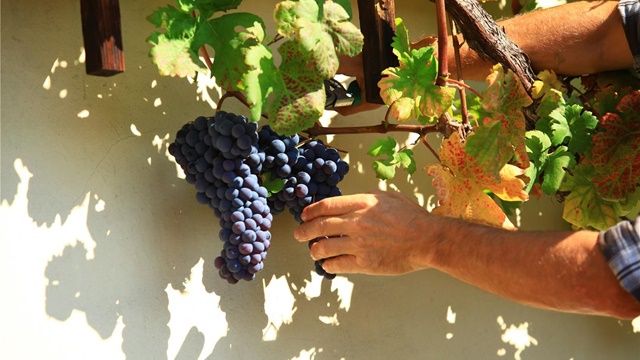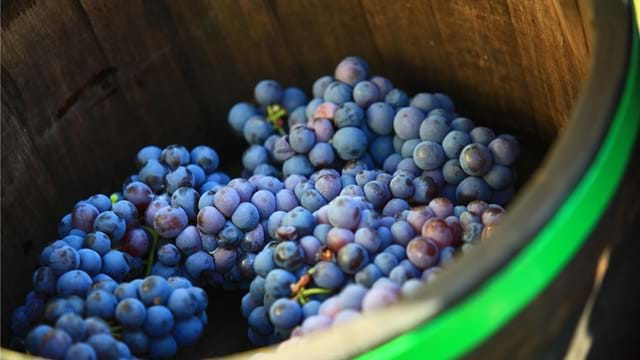 Contact
Hiša Stare trte, Vojašniška 8, 2000 Maribor