Catch a glimpse of the "sea".
Take advantage of some sunny hours and spend the day at Maribor's leisure beach on the Accumulating lake Mariborsko jezero! Here you can catch your own piece of "sea," calm the frantic pace of modern life and recharge your batteries.
Stop by the river, sit on the terrace, or drink a cold drink in a clearing beside the playground. In the shade of the trees, close to the water, a beautiful city beach also offers many recreational opportunities on and near the water.
The lounge-bar on the beach
You are kindly invited to the sun terrace on the beach, which is located in the heart of the Drava Centre estate and at the entrance to the Drava Regional Park. We will pamper you with a selected range of drinks, delicious coffee and natural juices.
Activities at the Drava Center
The beach for relaxed enjoyment in the sun near the water in the embrace of nature.
Miscellaneous offerings of picnics for families and groups with optional renting of picnic areas.
A children's playground with quality equipment.
A sports and recreation area with playgrounds for basketball, volleyball, badminton and a climbing wall.
boat rental (kayak, canoe, SUP, boat)
Implementation of children activities under expert supervision (birthdays, school excursions, thematic workshops etc.).
Parking for bicycles, motorbikes and cars, parking for campers with electrical connections.
Mini bicycle service outpost.
Boat rental price list:
Kayak, SUP board (for 1 person): 9.00 € / hour
Canoe, two-seater kayak (for 2 persons + child): 14,00 € / hour
Rowing boat (for 3-4 persons) (carrying capacity 240kg): 20,00 € / hour
Electro drive boat (for 3-4 persons): 26,00 € / hour
Working hours
season (june-august): 9 a.m. - 9 p.m.; spring/autumn (april-october): 10 a.m. -7 p.m.; winter: CLOSED.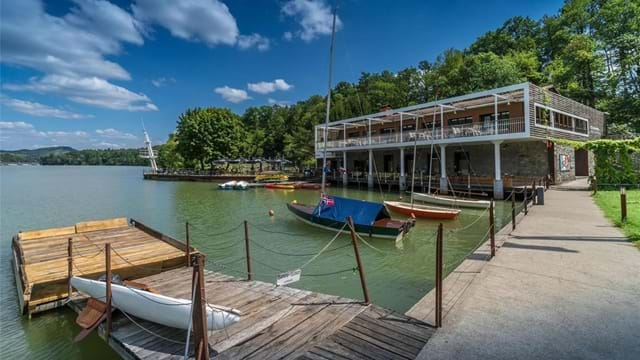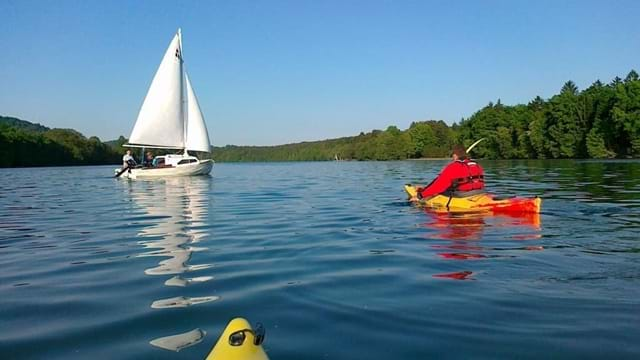 Contact
Limbuško nabrežje 2, 2341 Limbuš